Architecture Business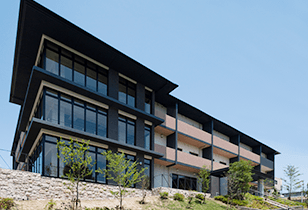 Using the architecture knowledge gained since our foundation, we construct buildings for various needs, from condominiums for rental to business properties mainly in Tokyo, Osaka and Nagoya. By providing not only superior architecture technology but also various services and designs that fit our client needs, we are able to create long lasting relationships between us and our clients.
Business Fields

Urban Development, high-rise buildings, condominiums, individual housing, public facilities, medical/welfare facilities, shrines/temples/churches, educational and cultural institutions, commercial facilities and factories/warehouses.
Civil Engineering Business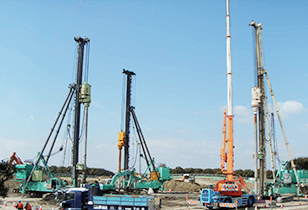 In the field of civil engineering where we create the infrastructure of our nation, Asunaro Aoki Construction Co., Ltd. leads the Group. In this sector, companies with specialized technological skills compete and cooperate to generate the integrated strength of the Group.
Business Fields

Civil engineering projects including rivers, roads, railways, ports, airports, dams, tunnels, bridges, residential developments, water and sewerage systems, erosion flood control, marine civil engineering, underwater civil engineering and wind power plants.
Real Estate Business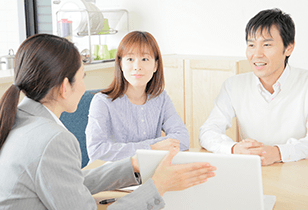 In our real estate operations, we propose asset utilization plans to our clients by combining Consultation and Construction (C&C) in accordance with their needs. We provide a comprehensive real estate service including rental and maintenance of buildings after construction.
We also conduct seamless condominium development, starting from the purchase of real estate and construction to sales (including sale of the whole building if desired).
Business Fields

Administration of rental condominiums (including tenant mediation), real estate agency, subleasing, building maintenance, sales of condominiums and financing.